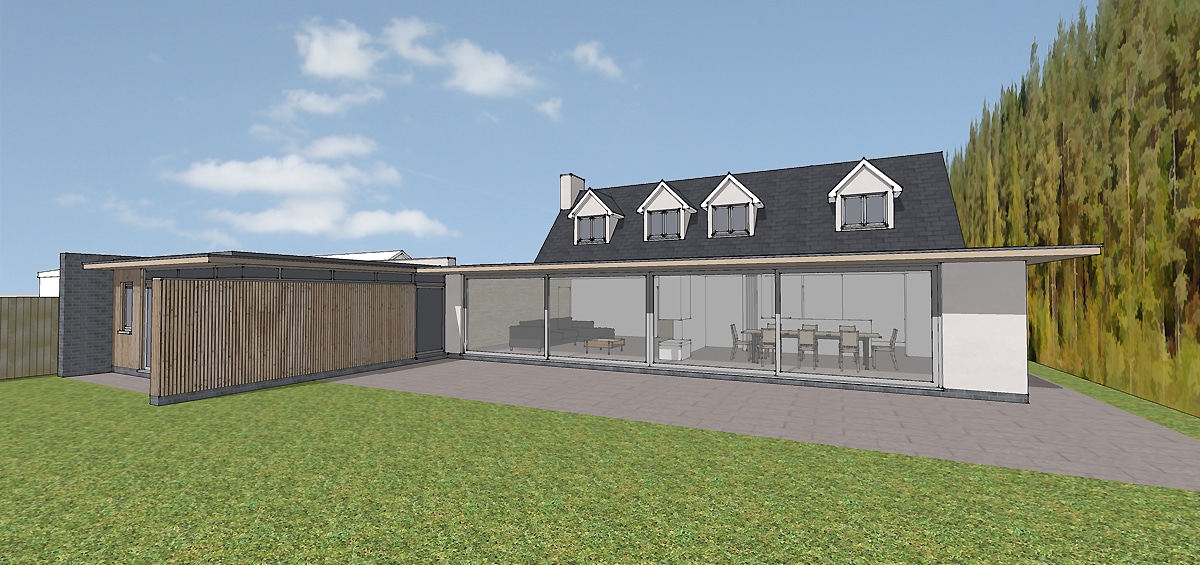 Silver Burn
A contemporary extension | Aston Tirrold, Oxfordshire
The original 1960's bungalow had been altered in 2002 to raise the roof and provide first floor bedroom accommodation. Unfortunately it seemed the internal planning of the dwelling was not a high priority; as a consequence views and access into the fabulous west facing rear garden are limited.
Our brief for this property was simple – to create additional bedroom space for the family and provide a rear extension that made the most of the garden with good access and plenty of natural light.
We have created a large living and dining space which opens out into the rear garden. The extension along with the rebuilding of the garage maintains the modesty of the existing dwelling within the context of it's village location yet provides a fresh approach to a lovely site.
The exterior of the existing building is of it's time and a little passé, being faux stonework. The decision to render the whole building along with vertical timber accent panels removes the need to emulate the faux stonework and helps keep the overall build costs down.
Floor Area

341

square metres
Build Cost

£250k

approximately
Progress

08.15

planning permission renewed