What happens once I have engaged an Architect?
With your architect chosen, you are nearly ready to start your project. The final step is to agree on fees and formalise engagement. Your architect will do this either using a letter contract or a formal RIBA appointment contract. Whichever is used the scope and cost of services being provided should be outlined and agreed upon before any work commences. Contracts are the basis of good working relationships, so it is sensible to ensure you get off to the right start.
Most projects follow the generally accepted RIBA Plan of Work in terms of how they are progressed. Whilst this can be applied to all schemes, smaller projects may not be so defined in their process. It is up to you how much or how little of the process you require your architects to be involved in. The following is a brief overview of the stages but it is important that you discuss these with your architect for your specific project, for example, if there is a strong sustainability element such as Passivhaus certification.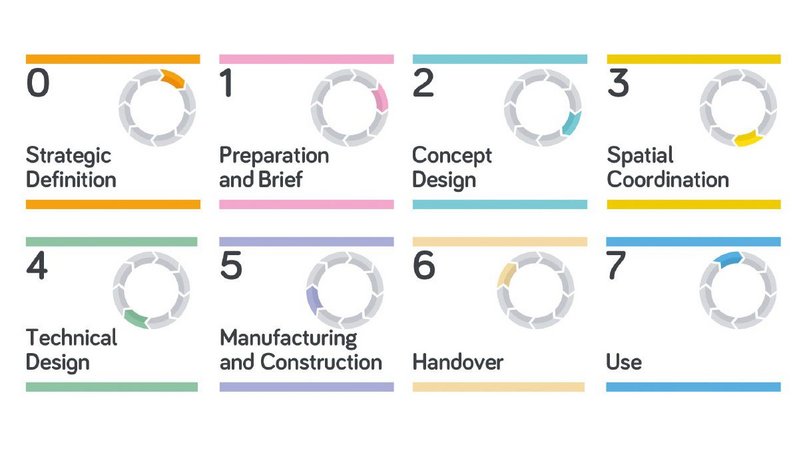 Stage 0: Strategic Definition &
Stage 1: Preparation and Brief
For simple residential projects, this is usually rolled into one exercise. It is arguably the most important step and time devoted at this stage will be time well spent so should not be rushed. It is where your requirements are developed and aligned to your budget and where any challenges with your proposed ideas can be discussed. Architects are professional problem solvers who can see buildings from a very wide perspective but also consider the smallest of details to provide solutions that will help you get the most out of your project. We have created a guide to writing a brief that you may find useful.
By the end of Stage 0/1, your architect will have a clear and robust understanding of the project and your requirements. If you are extending or reconfiguring your current home, they will have taken measurements to create record drawings of the building before any concept designs are created.
Stage 2: Concept Design
During this stage your architect will create one or several initial concepts for further discussion. This is likely to include sketch elevations, plans and potentially 3D views to describe what each proposal will look like and include such things as the maximisation of natural light and framing of views. This is expected to be the most iterative stage and is definitely the time to ensure that your ideas and aspirations are implemented in the design. If you don't like something, don't be afraid to say so. Alterations made at this stage will avoid delays and potentially costly reiterations of drawings and building changes at later stages. Architects can help to look at the whole problem and provide a solution that will be based on a complete understanding of the project and not just on cost alone.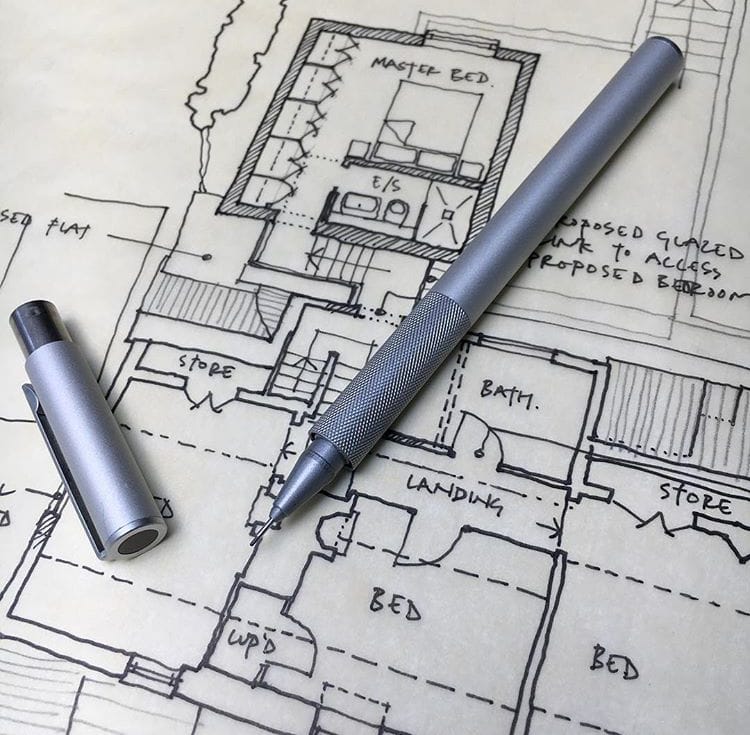 It is worth mentioning that pre-application planning advice (pre-app) may be required depending on the complexity of your project. A pre-app is not compulsory but may help navigate any local requirements and understand how planning policies might affect your proposed project. The outcome of a pre-app should provide a broad indication of the likely success at full application stage. Your architect will discuss whether a pre-app is required when talking through the design concepts.
By the end of Stage 2, you will have completed the briefing process and have a design that will be taken forward and ultimately become the home that you will love to live in.
Stage 3: Developed Design/Spatial Coordination
This is the stage where your architect will move the concept design to a fully coordinated scheme that will be submitted for planning approval, where required. Depending on the requirements of your project, input from consultants may be required as outlined in our first blog of this series How much does it cost to build a house or an extension? Reports provided by consultants will be used to support your planning application. Once your design has been agreed and both you and your architect are happy to proceed a planning application will be submitted. Planning application fees are not generally included in an architect's fee quote and should be factored in when drawing up your initial budget.
If your project is being constructed under 'Permitted Development Rights' you should be advised to submit an application for a Lawful Development Certificate. This certificate will be useful if you come to sell your house in the future.
By the end of Stage 3 you should have a planning decision. Often approval notices will have some conditions attached. You may also have pre-commencement conditions applied which will need to be discharged prior to starting any building work. A small charge is levied by Council's to discharge planning conditions.
Stage 4: Technical Design
With planning permission secured (where required) your architect will now draw up a set of technical drawings, details and specifications and submit a Building Regulations application. These documents will provide the specific information required to construct your project. With a comprehensive set of construction documents, you will be able to get reliable prices from builders and cost estimates for materials. For larger projects, it may be advisable to invite contractors to tender for the work. Who manages the quote/tendering process and liaising with manufacturers will depend on the level of service you have contracted your architect to undertake. Whilst it will increase your architect's fees to oversee this part of the process, they want to see your vision realised to its full potential. Your architect can also ensure that standards are maintained through helping value engineer the project if necessary.
By the end of Stage 4 you should be ready to make a start on building your project.
Stage 5: Manufacturing and Construction
Prior to construction starting, your architect will administer a contract between yourself and the contractor. There are a number of different forms of contract applying to different types of project, but one of the most concise is the RIBA's Domestic Building Contract 2018.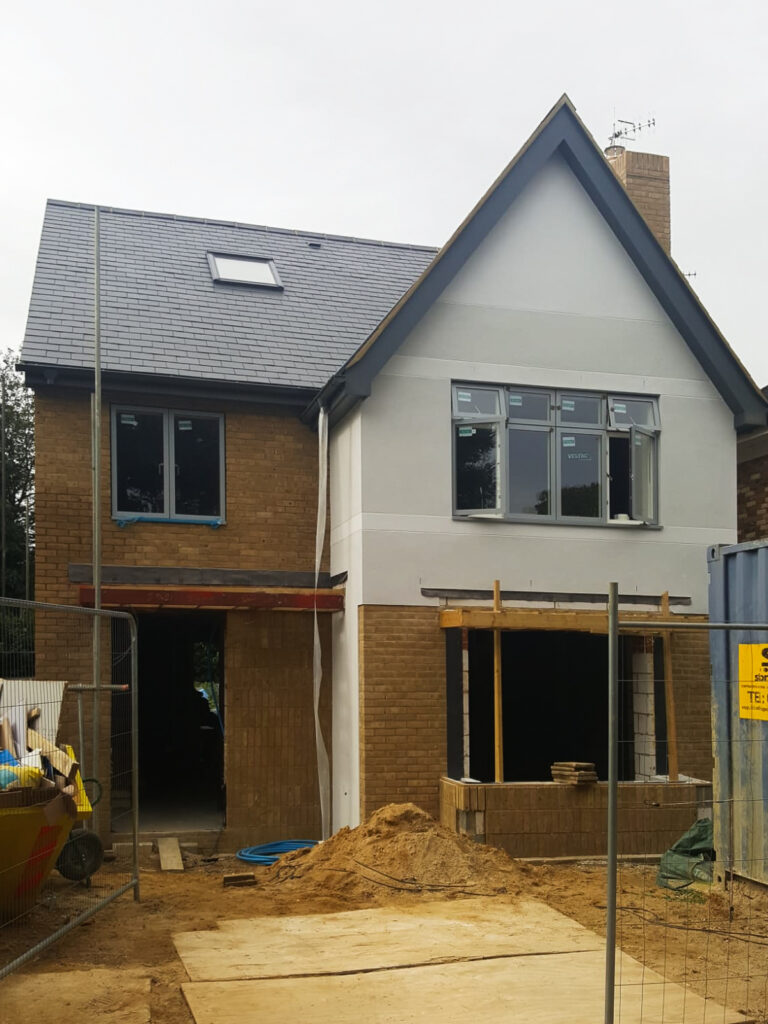 The Contract Administrator's role is to undertake regular inspections, certify completed work and issue stage payment certificates through to the end of the construction phase. Once practical completion is achieved the contract carries on through to the issue of a final certificate.
As with stage 4, the involvement of your architect will depend on the terms of engagement. If you have chosen to manage this stage yourself, in most cases your architect can be on hand to help with questions and provide advice but be aware that this may attract a cost especially if conversations with suppliers and contractors are protracted.
During construction Building Control Inspections will take place at particular timepoints such as excavations of foundations, drainage works and prior to first-fix.
By the end of Stage 5, your project will be practically complete, but there are still a few things to finish off.
Stage 6: Handover
The building work is complete and the project is nearly finished. At this point your contractor will notify Building Control that the project is complete, an inspector will conduct a review and a Building Regulations certificate will be issued. This is also the time to review the building work and highlight any defects, commonly known as a 'snagging list' with the builder. It may be easier to do this process together and agree on the resolutions with the builder at the time to avoid any doubt. If you have engaged your architect to work throughout the construction process they will be available for the defects inspection and remediation before certifying the final payment to the contractor.
By the end of Stage 6, your project will be finished and you will be enjoying the peace and quiet in your newly completed or extended home.
Stage 7: Use
This Stage covers the ongoing life of the building but will have little or no impact on your occupancy. Once you have settled in it would be a good idea to have a conversation with your architect and let them know how the spaces are working for you. It is also an opportunity for you to think about having your project showcased on your architect's website and providing a review of your experience for those considering a similar project.
In our next article, we will be looking at sustainability. This will cover such things as simple improvements that can be made to our existing housing stock through to building a highly sustainable Passivhaus certified home.
If you would like to contact us to discuss a potential project, click here to complete an enquiry form or just give us a call. We look forward to hearing from you.
---