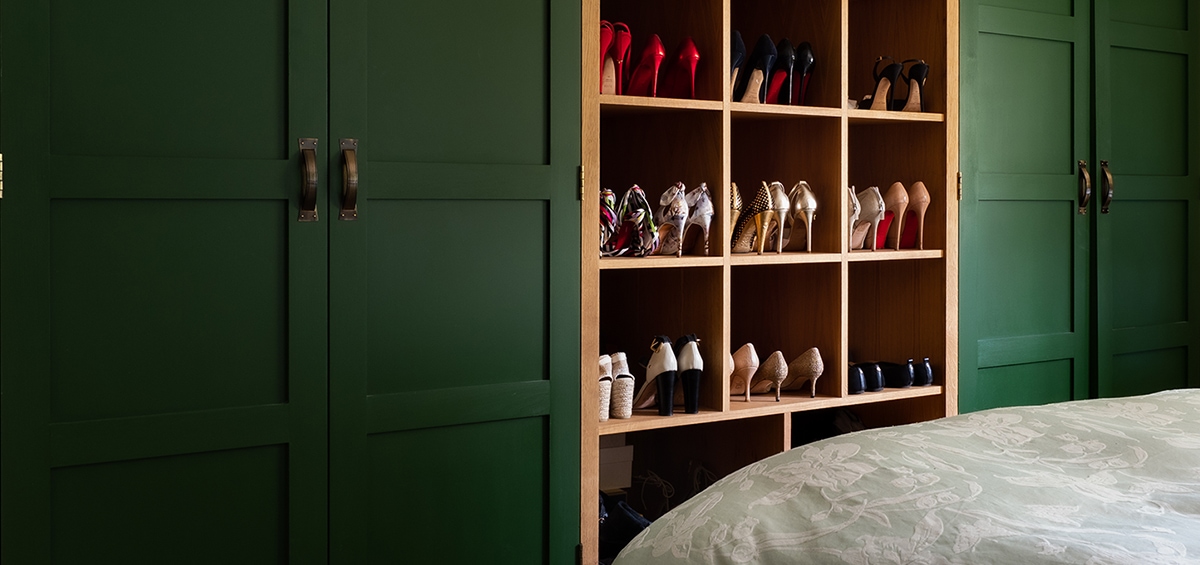 Listed Alterations
Internal alterations and joinery design for a Listed, Grade II cottage | Cholsey
With the arrival of our client's first child, the idea of carrying a newborn up and down stairs to the main bathroom was not something to be relished. We were tasked to see if there was any way we could reconfigure and convert the first-floor WC to a shower room. Ordinarily moving a partition or two would suffice, however, the second bedroom was already on the small side. After careful investigation of the structure of the building, we suggested moving the WC into the redundant roof space. Unpicking 20th-century alterations to this late 18th-century cottage allowed us to make the much-needed changes to the house.
Along with a new shower room we also suggested ideas for refurbishing the ground-floor bathroom. This included moving the washing machine from its plinth in the centre of the room into a bespoke utility cupboard. We also looked at reconfiguring the master bedroom. This involved removing some rather fetching 1980's mirrored wardrobes and replacing them with some bespoke joinery to allow the bed to be repositioned opposite new bespoke wardrobes. Suggestions for changing the 'study' into a playroom were also explored.
Along with a very thorough Heritage Impact Assessment, planning permission and Listed Building consent was obtained in early 2021. Construction commenced soon after.
Floor Area

N/A

square metres
We approached Allister tentatively, given the abundance of more contemporary work in his portfolio, and that our property is a listed cottage. We were pleasantly surprised at his ability to turn his skills to a more traditional scheme. The refurb of the upstairs loo into a shower room took some very careful manoeuvring around a chimney breast and now feels like we've had an internal extension, as well as adding functional (and no doubt financial) value to the house. The design of the joinery work, and the reshuffle of various rooms have been a revelation and have turned our slightly outdated cottage into a beautiful space to live. All planning issues were dealt with in a knowledgeable and capable way, removing any stress or concerns about attaining listed building consent.