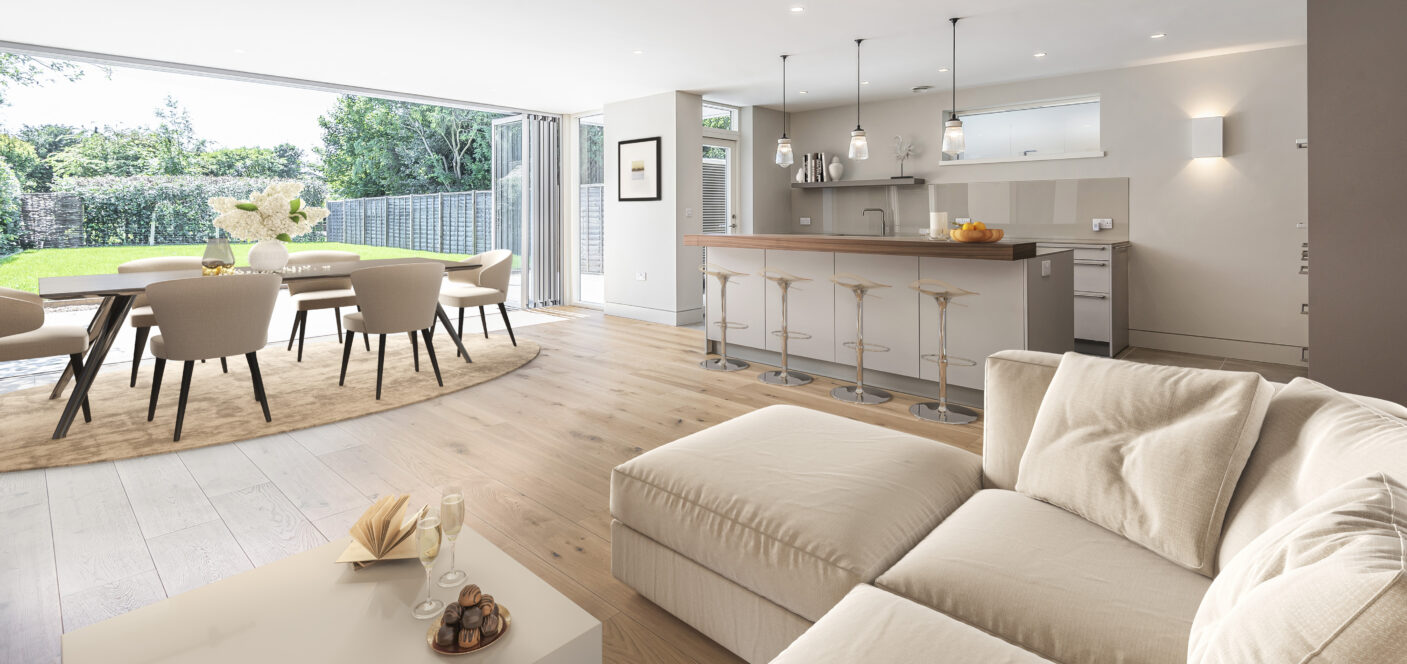 Woodlands Road
REPLACEMENT DWELLING | BUSHEY, HERTFORDSHIRE
Prior to our involvement with this project the site was occupied by a former gatehouse for a long since lost manor. It was an unremarkable single storey house which sat forward of the established building line.
One of the neighbouring houses is designated as a historic asset locally, so our design response was to reference the context in a contemporary manner whilst adhering to the planning constraints on the site. Smooth and heavily textured panels nod to the neo-Tudor panelling and pebbledash render of the historic neighbour.
The modern five-bedroomed dwelling has a simple rectangular form, with projecting gables to the front and rear. At the rear a large kitchen, dining and living space has a complete wall of openable glazing with easy access to the south-facing garden. The bedrooms are accommodated on the first floor and within the roof space to maintain the outward two-storey appearance from the road.
project management by CLPM
Floor Area

196

square metres
Build Cost

£550k

approximately