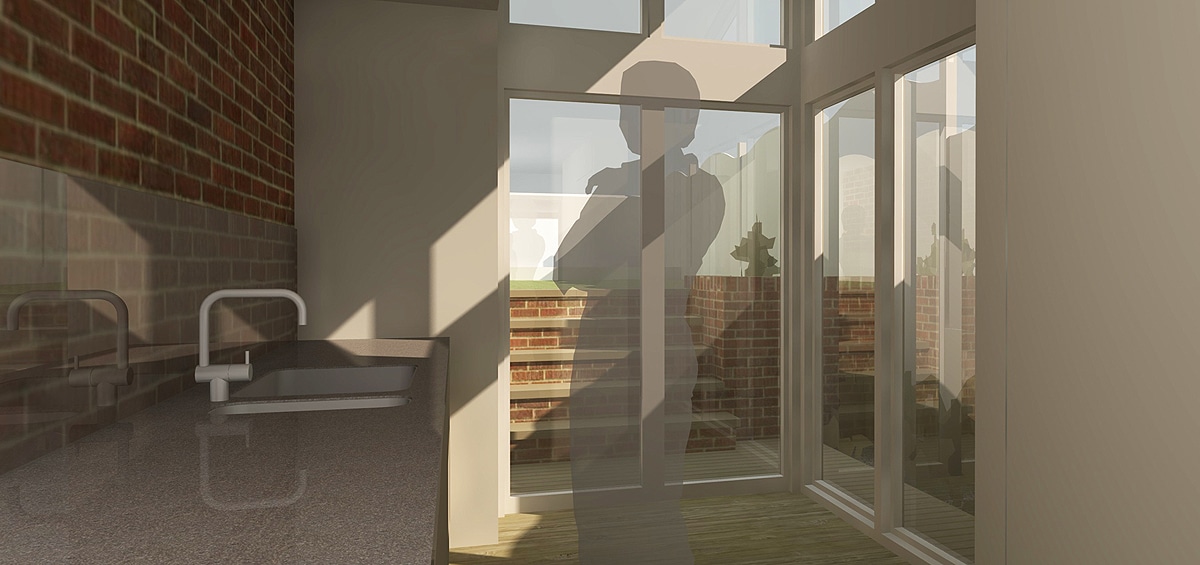 Hazell's Lane
A contemporary extension | Shrivenham, Oxfordshire
The house already has a rear small extension, but it has been planned quite badly.  The view from the kitchen window is of the neighbour's extension and the access to the rear garden is rather tortured – out through the side, up steps etc.
Our brief was loose – what can you do with this!
By moving the cloakroom we have allowed the kitchen to flow from the dining area towards the garden, ending with a glazed screen that opens upwards and outwards.  The amount of natural light is increased substantially, views of the rear garden are revealed and access to the garden is easy.
Floor Area

17.5

square metres
Build Cost

£25k

approximately
Progress

03.15

project completed