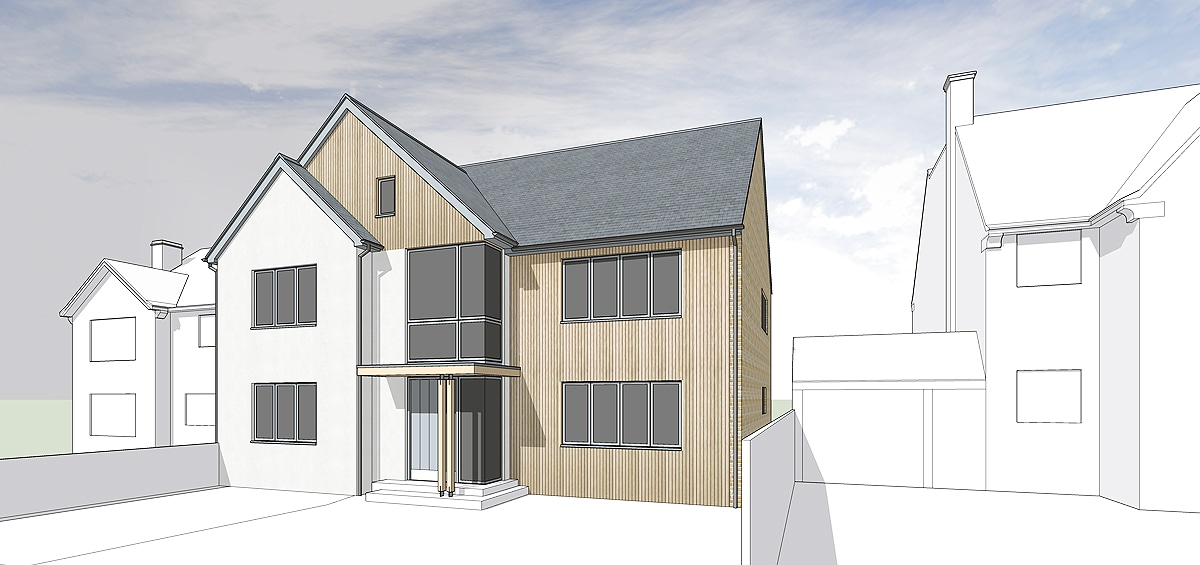 North Oxford
major refurbishment with side, rear & roof extensions | North Oxford
This North Oxford home was built in the late 1950s.  Apart from the addition of a rear extension in the late 1960s, the house has remained unaltered – even retaining the original metal casement windows.
Our client's had previously commissioned an architectural designer to refurbish and extend the property.  Since gaining approval, the needs of the family have changed.  We were, therefore, engaged to explore a different design approach to reflect our clients' new requirements.
With the new plan, we proposed to demolish the existing single storey garage.  This made way for a two-storey side extension,  a replacement of the roof structure with a steeper pitch to provide bedroom accommodation in the roof space, and a single-storey rear extension. Coming forward of the existing dwelling, a new entrance door and screen will provide access into an enlarged hallway.  We are able to create a dramatic double-height space, providing natural light, by re-positioning the staircase.
Externally, the proposed changes challenged the accepted norm in the locality, particularly the enlarged roofspace.   By working closely with the the planning officer we were able to ensure the proposal was clear and met the Council's good design expectations.
Floor Area

313 (EXG. 160)

square metres
Progress

02.19

planning consent