How do I find and choose an architect?
Now you have decided to embark on your building project and have a budget in mind, what do you do next? We are often asked this question so have put together some suggestions to help you find the right architect for your project.
Whatever your project size or complexity, it makes sense to have a discussion with an architect for some general advice. Architects are skilled design professionals who will help you turn your ideas and aspirations into reality. They are creative and impartial and will add value to your project whether financially, by ensuring your budget is adhered to, or emotionally, by making the most out of your plans for your home.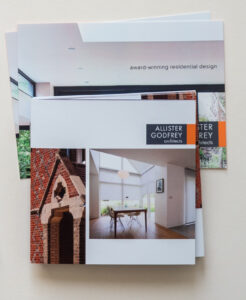 Some projects will be of a size that allows you to enact Permitted Development Rights for Householders. The Planning Portal have a helpful interactive guide you can use to check if your project might fall within these rights. This is general advice – where projects are situated, such as in Conservation Areas, can have a profound impact on what you can achieve with Permitted Development. If in doubt an architect will help steer you through the complexities of Permitted Development Rights.
Most architects will provide a one-off consultation, either for a small fee or for free. During the meeting they will assess the project, review your initial brief, and provide insight into the costs associated with building your project. They will also discuss what is realistically achievable within your budget. You should, hopefully, gain insight into the likely success of any planning application, if needed and maybe come away with some sketch drawings to refer to. What is offered in an initial meeting may differ from practice to practice, so it is good to check before arranging a meeting.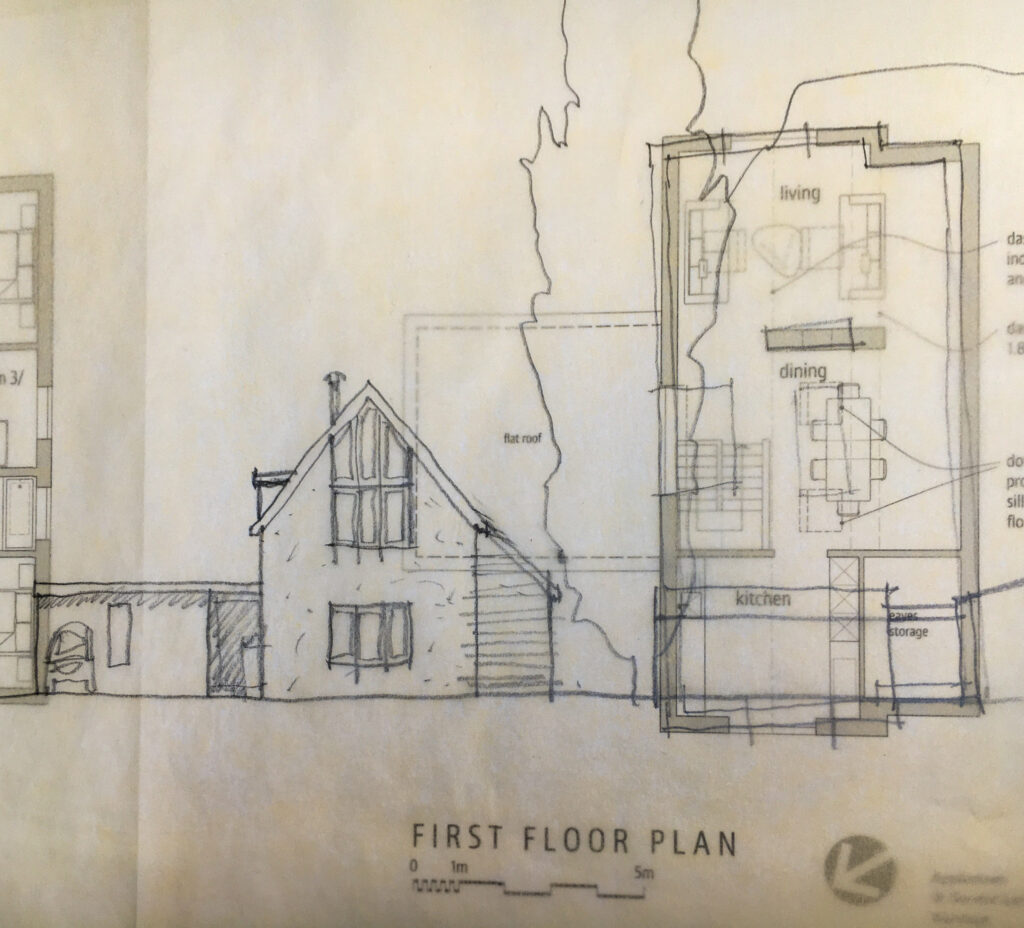 An architect is someone who has trained for at least 7 years and the title 'architect' is protected by law. All qualified architects must be registered with the Architects Registration Board (ARB). Be aware that 'architectural designers' or those using similar phrases may be very experienced but not fully qualified, if in doubt you can use the ARB's website to check credentials.
Another source of information is the Royal Institute of British Architects (RIBA), a professional body that has many architects as members. Only architectural practices that meet strict eligibility criteria can register as a RIBA Chartered Practice, this includes conducting themselves in accordance with a robust Code of Practice, having management systems in place and carrying appropriate Professional Indemnity insurance. You also use their Find an Architect service to help you engage the right architect for your project.
Other suggestions of things to consider when searching for an architect:
Have a look at architects' websites to see projects they have undertaken – do these extensions and houses appeal to you? Does their design approach match your ideals? Do they have the expertise in the area you require such as Passivhaus standards or historic/Listed buildings?
Look on social media – Instagram, Pinterest and LinkedIn – all have architects providing examples of their work.
Recommendations – ask family and friends or approach the resident of a property you admire. Find out who they worked with and how they found working with the architect they chose. It may also be possible for architects to put you in contact with previous clients who can provide references and potentially see completed their completed project.
Compile an initial 'wish list' of architects and contact each of them to draw up a shortlist of 3 or 4 architects to meet. Some may not be available within your timeframe, others may not have the relevant experience and you may feel that others are not the ones for you.
When meeting potential architects it is best to meet at your property or site, but if meeting in a practice's office take as much information about your project as possible. Photographs of the site and old drawings are invaluable, particularly if conducting an on-line consultation during the Covid-19 lockdown. Your brief for what you want to create is also helpful along with your aspirations and hopes about how you would use the spaces you wish to create. Pinterest boards are great ways of communicating ideas and creating talking points. Please don't be shy about presenting your drawings or sketches, it's all good reference material to paint a picture about you, your family and how you would like to live.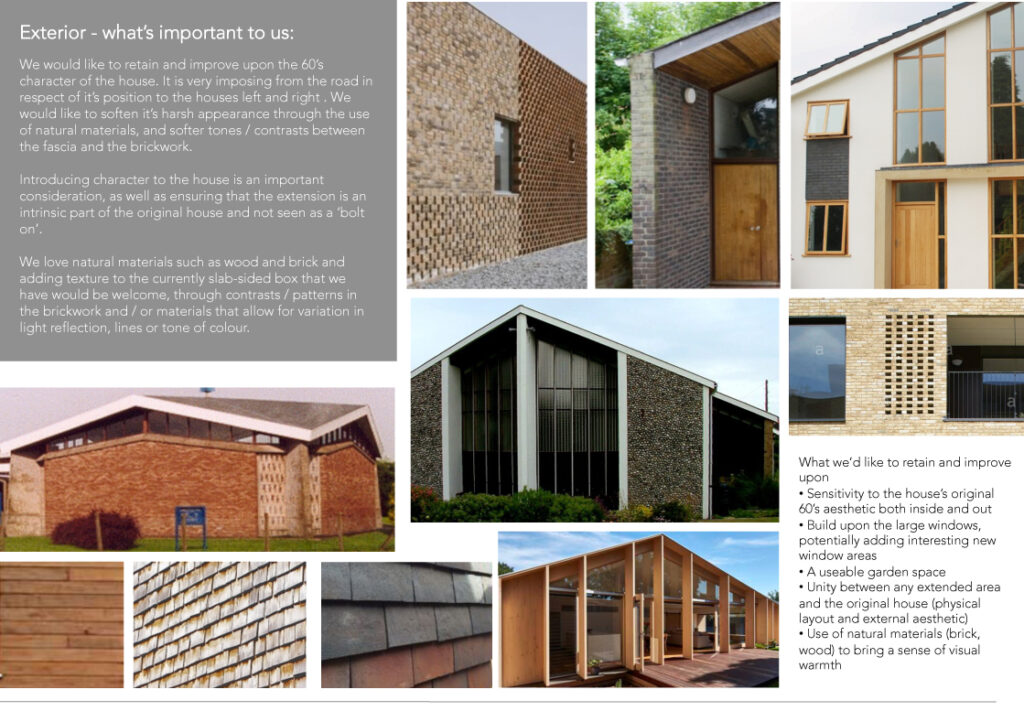 You are about to embark on a relationship which will last for many months so bear in mind the skills and experience that are most suited to your project are crucial. However, it is extremely important that you get on with the architect, and that you feel you trust them. You should always feel you can approach them with any queries or worries and that together you can design and construct the home that you will love to live in.
As mentioned in our previous blog 'How Much Does it Cost to Build a House or an Extension' architects fees will need to be built into your budget. Fees will vary depending on the location and complexity of the project and level of the service provided by an architect. Some architects will charge on a percentage of the total project cost, others on a fixed price fee and some on a time charge basis. How much or how little you commission an architect to do is up to you, whether it is coming up with an initial design and applying for planning permission or seeing the project through from conception to completion.
Our next blog post 'What Happens Once I've Engaged An Architect' will help set out some of the stages you can expect go through once your project gets started.
You can find examples of some of our projects by clicking on the projects tab at the top of our homepage.
If you would like to contact us to discuss a potential project, click here to complete an enquiry form or just give us a ring. We look forward to hearing from you.