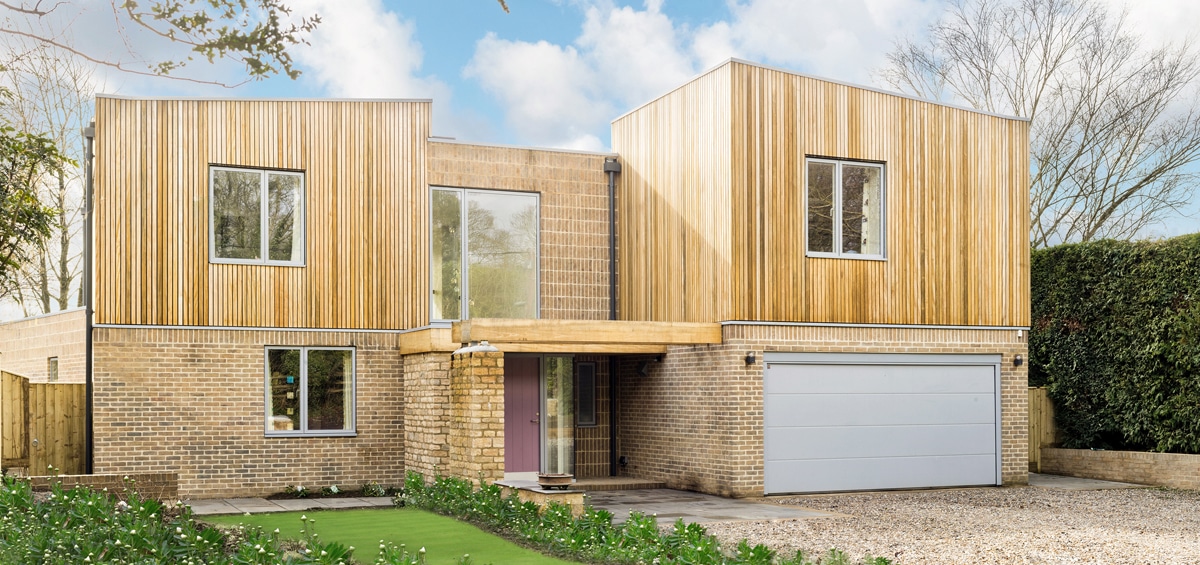 Park Lane
new sustainable replacement dwelling | Appleton, Oxfordshire
shortlisted for Best Individual New Home in 2017 LABC Building Excellence Awards
We have been working with this client over the last five years helping, where necessary, in their quest to find a site suitable for redevelopment. Out with a dark and draughty, but comfortable, thatched stone cottage and in with warm, mechanically ventilated, ground source heated, modern and light-filled home.
The modern form and materials are derived from the sustainable functionality of the house; the roof has to be flat to accommodate the array of photo-voltaic panels for instance. The context of the site – adjacent to the Oxford Green Belt, adjacent to the village Conservation Area and having a historic building over-looking the front garden also informs the design extensively. The existing stone boundary wall is retained and reappears in the dwelling several times almost as a palimpsest, a nod to a stone cottage that may have formerly occupied the site. The choice of a Cotswold buff facing brick and un-finished timber cladding all serve to visually anchor the house to its location.
Our initial pre-application enquiry was broadly positive for the removal of the 1960's bungalow in favour of a contemporary dwelling with excellent sustainability credentials. However, the position of the new dwelling was cause for concern during the planning application. Common sense prevailed in the end and planning permission was obtained.
Floor Area

292

square metres
Build Cost

£700k

approximately