our thoughts on what to look for in your architect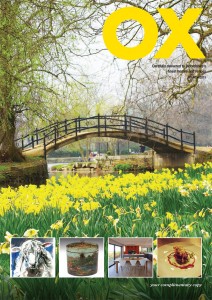 Allister Godfrey Architects are featured in this month's OX magazine (March 2015).
As well as introducing the passion our practice has for good design, we were asked to give advice for those planning their own grand designs …
"This may seem like self-promotion, but your choice of Architect is crucial. Your Architect should be capable of listening to your needs and desires very carefully, and translating concepts into spaces that will not only delight, but meet the demands of your living patterns for yourself and your family.
Needless to say you should look for Architects with design flair, be willing to listen and have a friendly approachable manner. But ultimately your Architect should have a proven track record and the requisite experience whether it is for a modest extension or the ultimate one-off 'Grand Design'".
As one of our valued clients has remarked …
"It's well worth employing an Architect, even for a small project, because they come up with ideas you wouldn't think of yourself."   Sophie Anderson
If you have an extension, new build or alteration in mind, call Allister Godfrey Architects on 01235 760693 for a free consultation.