The Sunday Times say we are 'Best for Modernism'
One of our projects, currently under construction, was featured in The Sunday Times yesterday (31st May 2015). According to the paper we have provided the 'Best for Modernism'. We are understandably chuffed!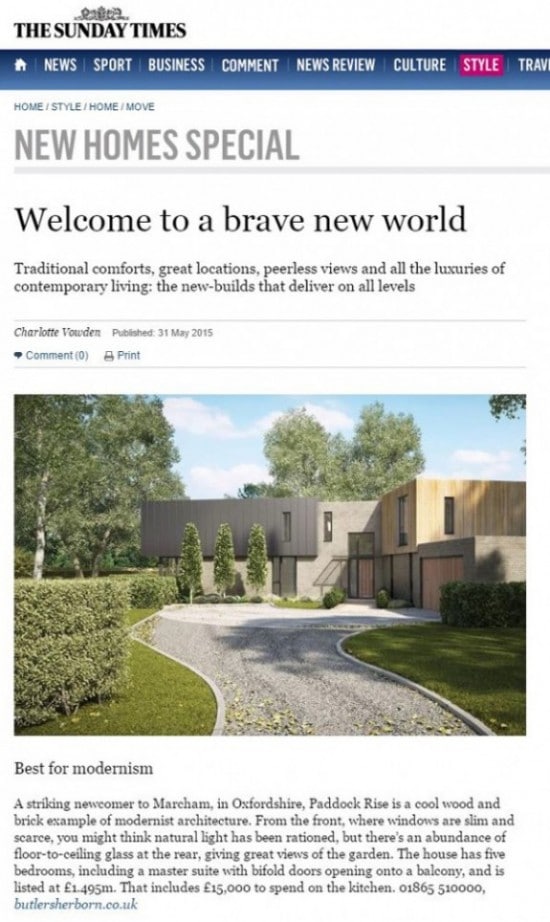 If you have an extension, new build or alteration in mind, call Allister Godfrey Architects on 01235 760693 for further help and advice.