our version of an amazing [small] space
Following on from last nights episode of George Clarke's Amazing Spaces on Channel 4 we thought we would highlight one of our amazing [small] space designs.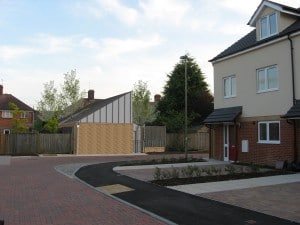 A couple of years ago we were approached by a friend who asked us about the possibility of obtaining planning permission to construct a one-bedroom house in his rear garden. This was before the 'garden grabbing' legislation was rushed through Parliament, but even so we approached the project with some caution. On examination of the site and the constraints involved the site was deemed suitable for a house.
We embarked on a pre-application exercise with the Local Authority and the ensuing discussions were reasonably positive. The design sketches were progressed and a full planning application submitted but despite fulfilling a lot of tick boxes the design was turned down for very minor reasons. An example being safe access/egress for pedestrians. We obtained further advice from a traffic consultant, and armed with new information we decided to appeal the decision. Unfortunately the Appeal Inspector upheld the Council's view on the project and it remains un-built.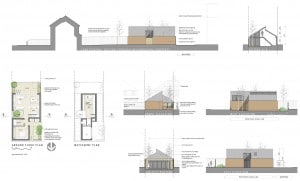 In George's programme he showcased a small garage plot in Paris which had been cleverly converted into a delightful single person dwelling. There are a fair few similarities between the Paris project and our own small space design and we would welcome the opportunity to, again, exercise our creativity on other plots with similar constraints.
If you are thinking about embarking on your own amazing [small] space project please get in touch for some friendly advice on planning, designing and creating a project that will exceed all your expectations.
Allister Godfrey RIBA
01793 710607
info@allistergodfrey.com